Biographies
Marquita Thompson, MSW, Master Certified Martha Beck Coach
I feel like I have been coaching my whole life. I am the person who people come up to in the grocery store or at the bus stop and they tell me their life stories. Now, this may sound like a problem to some people, but I am continually fascinated by each individual human being I meet. This fascination led me to pursue a Bachelors Degree in Social Sciences at Washington State University, with a triple major of Psychology, Human Development and Anthropology. Then it led me to receive a Master of Social Work Degree at the University of Washington, with a focus on Children and Families. Prior to my formal education, I received a Master's in Hard Knocks from the School of Life. I have experienced many of the transitions that I coach my clients through, and find that this gives me expertise in several areas. These include working with those in recovery from addictions, women who have a hard time finding and loving a nice guy, and believing that you can do anything you put your mind to. Working with mothers and daughters is an area I feel particularly gifted in.  My daughter Candy is my partner in Stellar Coaching Solutions, and I feel blessed that we have both worked hard to overcome many difficulties, and have an incredible relationship today.
I have spent a number of years in "helping professions", including motel and resort work, managed a small business, worked for the Department of Social and Health Services, been a Child and Family Therapist, and a Medical Social Worker. In the last couple of years, the word "coaching" has kept coming into my consciousness, and I eventually began my own work to find my passionate, essential stellar life. This led me to be trained by Martha Beck, PhD, called the "best known life coach in America" by USA Today. Martha is also a monthly contributor to O Magazine, as well as a regular guest on the Oprah Winfrey Show. Despite all that, Martha is a fabulous coach and teacher, and has the most amazing energy and zest for life.
What I love about coaching is that I don't see myself as being in the "helping" profession anymore. I see myself as working collaboratively with people to find their specific path in life. This isn't like counseling where I try to help people find answers. In coaching I provide the tools for people to find what they need for themselves. It is the most amazing process to watch someone become the person they were meant to be.
Besides having a fantastic job, I have a wonderful husband, two amazing children, and eight grandchildren. I am a fabulous grandmother, it is much better than being a parent and I would suggest it for anyone. I love to play golf, do anything outdoors, read, and spend time with family and friends. I also have an adventurous bent, and make sure I do crazy things like Class V rapids at least once a year.
Candy Snively, Coaching Assistant, Administrative and Financial Manager
I am a full time wife, mother of three, and the creator of my own financial and administrative services company.  I use these skills to bring energy and experience to the position of administrative and financial manager for Stellar Coaching Solutions.
While traveling along my personal path to finding true happiness in life, I felt called to the art of coaching.  Currently, I am enrolled in a Retreat Coaching Certification program through the Retreat Coaching Network.  I bring the skills learned from this course, as well as my own diverse life experiences and challenges to Stellar Coaching Solutions.   I assist Marquita in developing and implementing retreat programs throughout the year.  I feel retreating is pulling back to gather hope and knowledge, which allows us to strike forward with renewed strength and courage to work through transitions in life.  In coaching, my hope is to help people find a respectful balanced level of communication that will allow them to navigate relationships with family and friends, focusing on solutions rather than control.  As an assistant, I will rally the troops and circle the wagons, allowing a safe space for growth, forward thinking and change.

"Marquita is the real deal. She's smart, experienced and radiates joy. She'll help you discover what you really want, and lead you through a journey back to your true self. If you are looking to do something to help improve your life, her coaching program is IT!
Susan Hyatt
Certified Martha Beck Master Coach
Ideal Life Design
www.ideallifedesign.com
"Our deepest fear is not that we are inadequate. Our deepest fear is that we are powerful beyond measure. It is our light not our darkness that frightens us most."

Marianne Williamson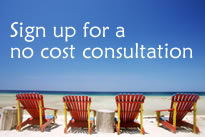 "Every pilot needs a co-pilot, and let me tell you, it is awful nice to have someone sitting there beside you, especially when you hit some bumpy air."

Eric Wald, View From the Top, 2003